[two_third_first]
Today I joined 5000 From Scratch which is brought to our screens by the self-made millionaire, Ewen Chia. I am going to take a look at his training and see what his service has to offer, in order to determine; What Is 5000 From Scratch?
My usual skeptical self is always hesitant with ClickBank products but I will not pass judgement too quickly, and I will work through the training before I decide whether I would like to recommend this product or not.
[/two_third_first][one_third_last]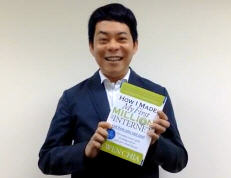 [/one_third_last]Product Name – 5000 From Scratch With Ewen Chia
Owner – Ewen Chia – Who is Ewen?
Price – $17
My Rating – Meh! 1/10 – AVOID!
Website – http://www.5000fromscratch.com/  – I am not affiliated with this product in any way.
---
With 5000 from scratch, you are using Facebook to promote products and services. Ewan Chia is very confident that you can earn thousands of dollars per month by promoting high ticket/commission items within a Facebook group that you create.
What Is 5000 From Scratch?
Ewan Chia is a self-made millionaire who has many "get rich quick" programs available on ClickBank. His presentation style is honest and straight forward, and I do genuinely like his style. However, the "lazy" and "easy money" approach which he promotes is misleading and dangerous to newbie affiliate marketers.
The Training Available
After I joined and began the training I was greeted by some tutorial on how to get set up. To be honest, the training is ok – if you are a beginner. Ewen does go into good detail about the important aspects of finding a niche and how to give value to the customers and building a customer base.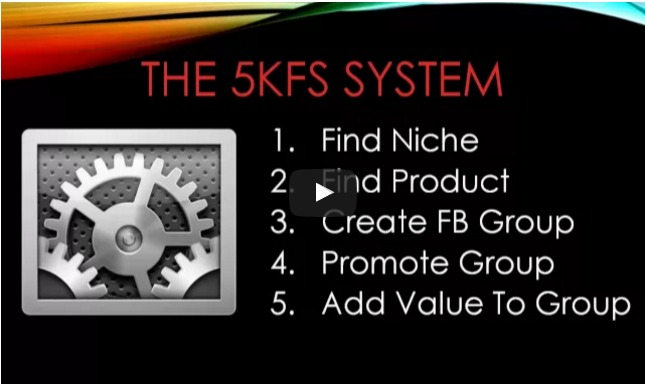 You are also shown in detail how to find high ticket affiliate programs which is pretty cool. So, why try and sell something for $50 when you can promote something worth $5000, which makes sense when you think about it. This means fewer sales, more money!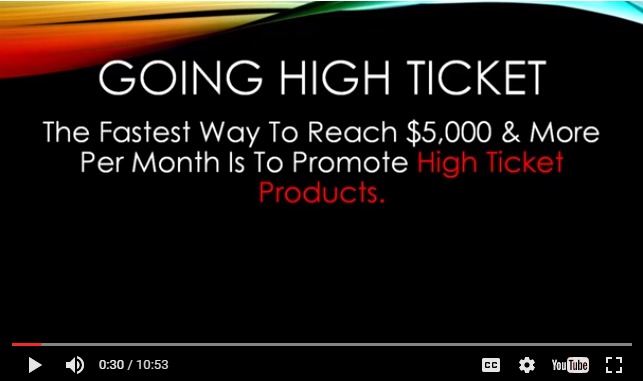 There is also an extensive video on how to create a Facebook group and how to set it up correctly which is informative. He also covers the aspects of promoting your group within other groups on Facebook and talks about how to promote content on your page. There is also details about giving value to the readers and how to create a positive vibe within your group chat.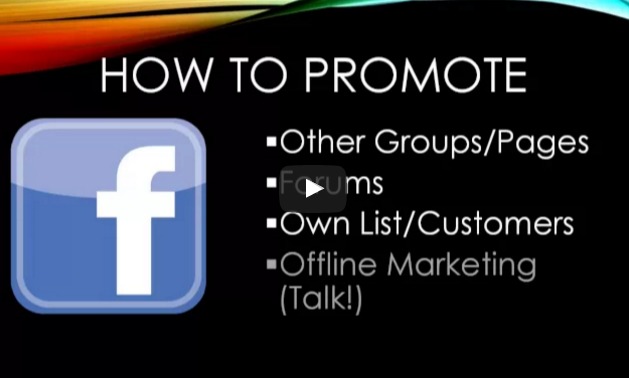 Can I Make Money With This?
To be honest, I doubt you will make money with this system. Just because you rely heavily on one source – Facebook. There are mentions of various ways to increase traffic to your Facebook group with forums and other Facebook groups, but the truth is this;
Building a following on Facebook takes a long time.
Building trust with you Facebook following takes even longer.
Making money from a Facebook group with little/no readership is very hard.
Simply spamming your Facebook group on some forums and other Facebook pages will not bring an audience to you.
To make a lot of sales on Facebook, you need to have a very large readership and engagement with them. You are highly dependent on people liking and sharing your content, and it does take some time to build this kind of relationship.
Only putting your page about on a few forums will not result in people liking and sharing your Facebook posts – especially if they are low quality.
The Things I Liked
The Things I Didn't Like
All training is in video form only so you will have to rewatch them and try to remember where he made certain points.
The premise of the training is a low quality one and a "lazy" attitude towards something that is a long term business plan.
The get rich quick sales pitch is misleading and a newbie probably will not make money with this system.
Overall Review Of 5000 From Scratch
My overall thoughts about this service is that it strikes below par, in other words – Low Quality!
I agree the price is fair for what you are getting and that Ewen Chia most likely is a genuine person, and the training is ok – considering the price tag. However, the promise of quick cash and the tendency to promote how easy it will be, is 100% misleading.
I believe that any beginner affiliate who tries this will be left feeling cheated and confused as to why it didn't work and have a poor view of the affiliate marketing world as a whole.
If you were wondering; What Is 5000 From Scratch? Then I hope I have answered your question this time.
Also, if you have had any personal experience with this product, then please do let me know in the comment section below!