---
I think we can all agree that being a newbie blogger is tough! You make so many mistakes, and the learning curve is so steep. Am I right?
All new bloggers really bust their gut trying to learn all the SEO tricks, the content creation techniques – while trying to dodge the sharks out there trying to rip them off with "get rich quick schemes."
Don't you wish there was an easier option?
Don't worry; I am not selling anything here – just trying to give you some top tips on some glaring mistakes that newbie bloggers make.
1st Mistake All Bloggers Make – Including Me!
Being gullible! I remember when I first started out, I got ripped off a lot.
Remember Google Sniper? Yep, they got me! I also got sucked into a few MLM programs and a few other shady services which promised the world but delivered nothing.
Luckily some of these so-called services had a 60 money back guarantee, so I got some of the money back but a few of them got my money and ran. After each time I got conned I felt stupid, and I wanted to give up – I did a couple of times, but luckily I came back!
A Lesson To Learn From Being Ripped Off
It happens! Dust yourself off, swallow your embarrassment and move on. We have all been there and any blogger, affiliate marketer or guru who says they haven't, is lying!
I think being ripped off early in your blogging career is a good thing because you never forget the humiliation and sting from the experience. For some, it is enough to make them quick while labelling the whole affiliate marketing industry a "scam" – while others will learn and grow.
Which one would you rather be?
2nd Mistake – We Are Only Human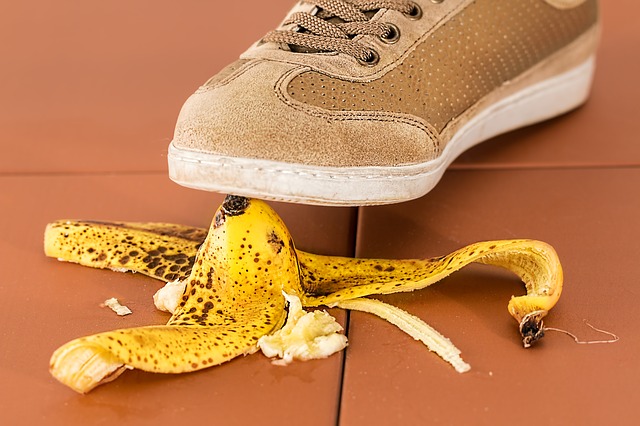 I think we all have an idea that the Internet riches will come quickly when in reality the online payday comes pretty slowly for most people. The second mistake is;
Impatience!
I think that 9 out of 10 bloggers quit too soon, some even just weeks before they are about to make their first sale – simply because they are not patient enough.
Creating a blog and ranking in Google takes time, about 6 months is the going average now before you see significant traffic coming to your blog.
We are only human. It is only natural to give up when the going gets tough. Let me give you a short example;
Does This Sound Like You?
You create a blog, and you are all excited.
You have bought an eBook or joined a community that promises to show you how to create a blog that makes money.
You spend hours and days reading and researching how to create a blog.
You spent time and money making the website look sexy, even though you have no traffic – but you want it to look super cool for when the traffic comes.
You write a lot of content, and by the end of the first month, you have 20 + articles with over 1,000 word on each article!
Still no or little traffic.
You start to lose focus because you have worked really hard and you slack off a little.
End of month two and you have only managed to produce another 5 articles.
You get fed up with the lack of result, and you are frustrated.
You decide to move on to other things.
You give up.
I did all these, three times, before I learnt that I had to be more patient. Looking back now I can't believe what a noob I was, but at the time it felt like I was doing the right thing.
Experience counts for a lot and to be honest, the best way to learn is to make silly mistakes!
How many mistakes have you made so far? Am I close?
3rd Mistake – Trying To Run Before They Can Walk!
Time and time again I see newbie bloggers jumping the gun.
I see start up blogs with 4 pages, 5 blog posts where the blogger is putting up affiliate banners and spending hundreds of dollars on plugins, banners and God only knows what else.
You know how I know this is a waste of time? Because I did it too! I remember thinking – "Yes! I am putting up banners, and people will click on them, and I will be rich!" Forgetting of course that i had no traffic and Google had only indexed my site one week before!
What an idiot! Nevertheless, I see beginner bloggers doing this all the time. It is not a bad thing because it is perfectly natural to get excited and to want to cover your website in money making affiliate programs, but you have to remember a couple of things;
You have no traffic
You are wasting a lot of time. Time that should be spent creating killer content.
You are likely to change your theme and even your niche as your writing grows.
What To Learn From This?
At the beginning of your websites life span concentrate on creating content. Nothing else! Write, write and then write some more.
Your content is the building blocks on which you build authority within Google, backlinks to authority websites and content is there to be shared and liked by your readers.
Without content, your website will not receive traffic.
Forget your banner and forget those affiliate links until you have developed your ideas and your content. Add them once you can see traffic coming in!
4th Mistake – Trying To Outsmart Google.
There are a tonne of Black Hat SEO services out there. These are very dangerous as you can imagine, especially to newbie bloggers because they trick you with brilliant and persuasive sales pages.
They promise "Page 1 Rankings" on autopilot and everything that comes with it. Well, I am here to tell you, it just ain't SO! 
There does not exist such thing as a plug & play software which will magically rank your website on page one. Services like SEnuke will stop at nothing to trick naive bloggers to part with their money and in the process destroy their blogs.
Black Hat SEO Does WORK!
Yep, you heard me! That is the unfortunate thing. Black hat SEO does work – which is why these companies can provide proof that their programmes and blogging networks can get your website ranked on Page 1 of Google.
That is until Google finds out! Then, GAME OVER!
It basically boils down to this. Let me talk you through how these bad guys operate.
Black Hat Seo services use software, proxies and auto spinners.
Proxies are used as a Crowd Surfer to emulate "real people" who are clicking on your links in the SERPS to trick Google into thinking your content is popular.
Article spinning is used to mass produce poor quality articles and spamming them all over blog networks to create backlinks to your website.
At first, these techniques will work, and you will see a burst in your rankings but then within a few weeks or perhaps a couple of months – your website will be penalized and your content will be sitting on page 88 of Google search results along with all the other spam riddled has beens.
So, when they present "proof" to say that they boosted the rankings of "Website A" – they probably did! But they also neglect to mention that a few weeks later that same website was nowhere to be found when it was punished by Google.
Google is incredibly smart these days at spotting spam content and dodgy backlinks so there is no point in trying to outsmart Google.
Just focus on writing great content, and Google will do the rest for you! Assuming you know how to structure an article the right way?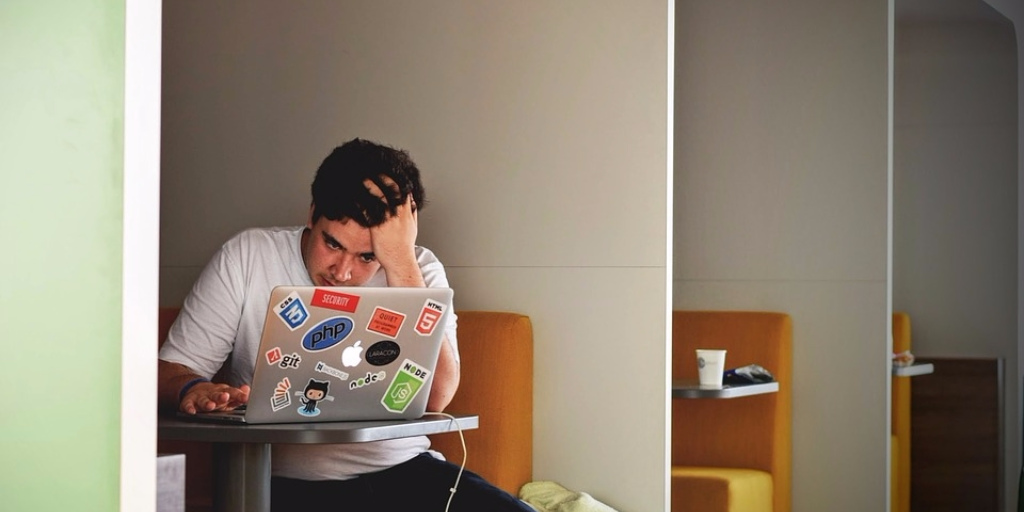 5th Mistake – Choosing A Wrong Niche!
Choosing your niche can be incredibly difficult. Even more difficult is accepting when you chose the wrong one and starting over again!
I think most beginner bloggers will pick the wrong niche first time around, myself included. I see a lot of people choosing a niche like "Fitness" and thinking they will write about anything and everything "fitness" when in reality you need to narrow down your niche to a something more concrete – such as a diet or exercise programme.
Choosing a more limited niche makes it easier to target your audience and makes it easier for Google to understand what your site is all about. Another advantage is it becomes easier for YOU to become and authority as it is easier to learn about a few related niches – as opposed to a broad niche which encompasses a multitude of subjects.
A few examples of narrowed down niches;
toaster ovens
laptop bags
heart rate monitors
baby gates
See how narrow these are? These will be very easy to create a coherent and relevant website for – with room for expansion into other, related, niches.
Making the mistake of picking a too broad a niche is very common but also a good learning step I think. Once again, making a mistake like this is useful for your development.
After all, it is not too hard to start fresh when you have a brand new website. Just accept you made a mistake and start fresh.
I have written a little training on how to choose a niche which may be of help.
So there you have it! Summary Time.
All in all, these are a few of the mistakes that newbie bloggers make. I see these every single day.
I believe that it is almost impossible for most bloggers to avoid the majority of these mistakes simply because it is a steep learning curve and it is hard to know where to go and what to do. When I first started out, I made the same mistakes.
If you are reading this, then I hope you found it helpful and please comment below if you have any experience on the subject! Thanks for reading!