---
[two_third_first]In this Get Paid To Draw review, I will show you what this service is and whether or not it is a scam. Will you earn oodles of money selling your drawing and pictures?
Or, will you just be buying a service which promises everything, but delivers nothing?[/two_third_first][one_third_last]Product Name – Get Paid To Draw
Price – $37 – $74
My Rating – Approach With Caution!
Website – http://www.getpaidtodraw.com/[/one_third_last]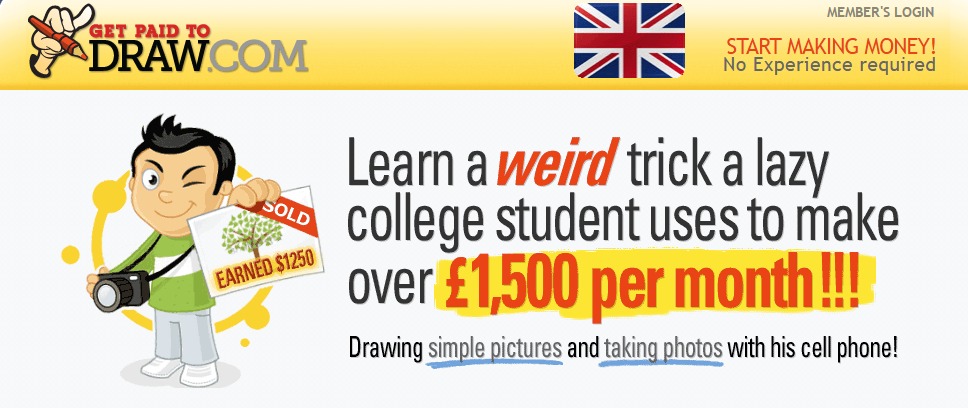 What Is GetPaidToDraw.com
This is a ClickBank product, which promises to show you the ropes and turn you into a money making artist. This is achieved by selling your pictures and drawings to bloggers and website owners who need imagery for their content. According to them, it is as easy as one, two and three!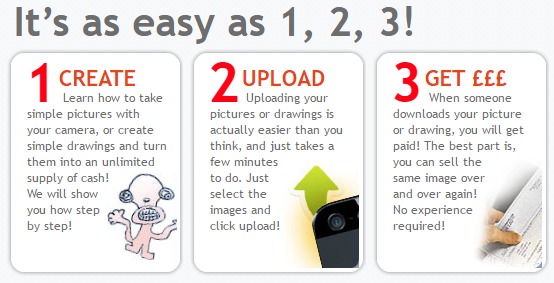 Get Paid To Draw boils down to this. They will show you how to make sellable pictures and drawings. You then submit these works of art to places like Shutterstock – and other third party websites – and people pay YOU for the right to use your work on their websites.
What I Liked
I guess the only thing I liked about this is the fact you can learn some useful information if you are a complete beginner, with NO experience whatsoever. If you are just looking for an introductory course to the world of selling your work as an artist, then this could prove useful.
What I Didn't Like
There is no value in this if you have any common sense, as all the information they provide can easily be found on Google if you do some research.
They are just repackaging everything you can find for free and selling it to you at a premium.
Is Get Paid To Draw A Scam
I would not say that this is a SCAM as such, but they are definitely misleading and praying on the ill informed. There is a LOT more to it than simply taking a picture with your mobile phone and selling the picture. There are countless professionals who do this for a living and the quality of their images are second to none.
To promote this line of work as an easy and quick way to make money is dishonest in my opinion.
The training also fails to emphasise how competitive the stock photo market really is. The supply of pictures and drawings to be used on websites etc, vastly outnumbers the demand. If you go to any major databases – such as Shutterstock – you will see your competition, and the future is bleak.
That is not to say that it is not possible, but you have to accept it will take a lot of hard work to earn the £1,500 per month which they promise.

Is It Worth It?
Training – the training consists of an Ebook and step-by-step tutorials. The videos and reading material are quite entertaining and like I said previously, this will be of use to someone who is interested in drawing and in the principle of selling your work to a stock database.
Nevertheless, all this information can be found – FOR FREE – on YouTube and other websites, so why pay for it?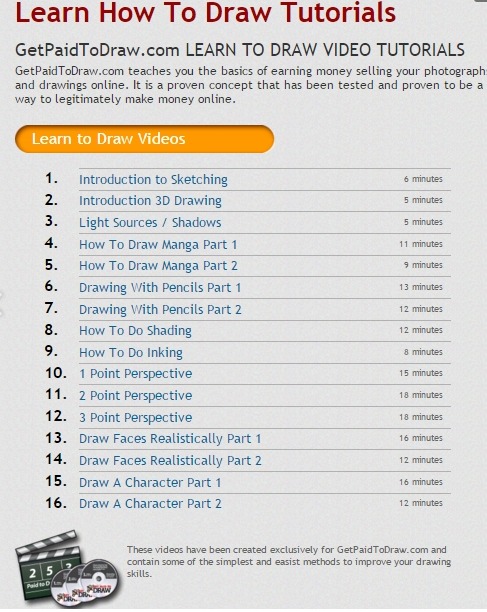 There are a few good points about keeping to the Copyright code as well, but again this only applies to someone who is brand new to all areas of drawing and selling online. One of the main issues I have with the eBook is that it is all pure theory, and some of the links do not work at all – never a good sign when the links in a product like this are outdated.
Not to mention the fact that a lot of the eBook talks about setting up a website. Then proceeds to teach you about Google Adsense and Clickbank – all of which have nothing to do with selling your artwork through a third party website.
I can see the merit in creating a website as a base for your portfolio and future clients but that is not what the sales page of this product promises.
There are also many other pages which wander off topic and most it seems to be "fluff" just to fill the pages.
All in all, the training gives you a good indication of what the GPTD system can do but not HOW you actually do it. At least not in-depth.
The Price – the price is far too steep for my liking. I would suggest that anyone who buys this will feel out of pocket very quickly as they realise that the quality is not the best.
My Overall Feeling
I would not like to recommend this service to anyone. Overall I find it misleading and of LOW QUALITY.
I would like to say that this is NOT a scam. However, they do not provide much value for the price they are charging in my opinion. Approach With Caution.