---
In simple words, a blog can be defined as an online diary/journal where one can share their thoughts, opinions or ideas on different topics on a regular basis. The formats, designs, colors, layouts and settings of writing a blog are not at all confined to the spaces of some predefined templates.
At the end of the day, it is a personal account of an individual therefore, it can be customized as per the tastes of that individual. You don't need to be a geek and know the ins and outs of HTML to make your blog stand out of the queue.
Since we live in a technologically advanced era, the number of sites that host blogging and other related write-ups to be put up has significantly gone up. Therefore the blogger is not only allowed to tap into the list of free blog hosting sites but also enjoy advanced features such as putting up pictures, videos and songs in the article one are planning to write or has already written.
Back to the question: What is a blog used for?
---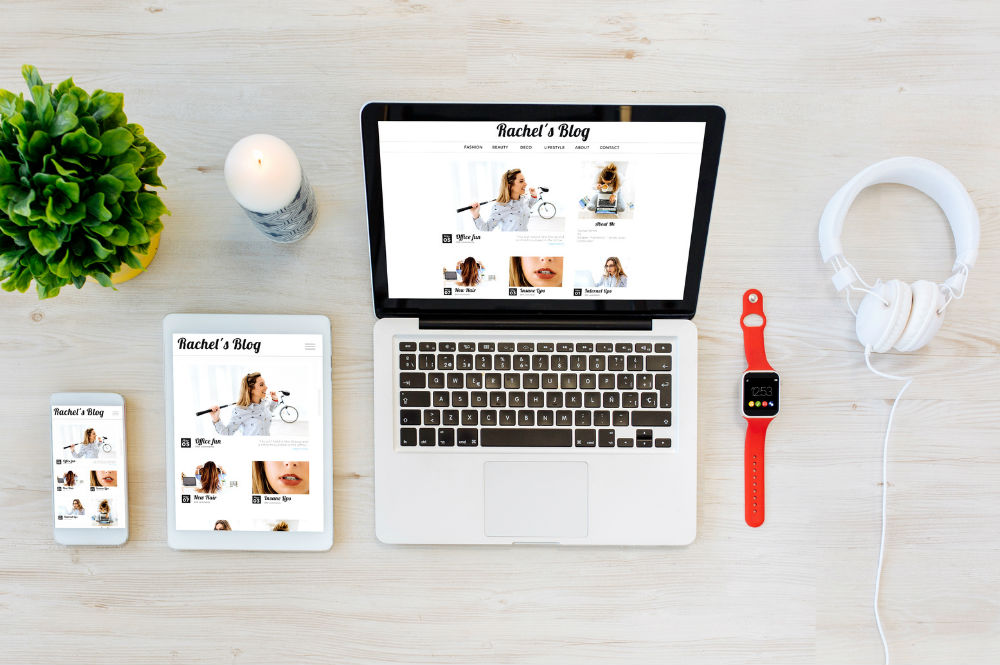 The section of a website or a write-up in an online portal where the contents are updated on a regular basis is called a blog. The subjects covered are relevant to the masses and may contain follow up stories on recent topics or simply articles on some quirky or some unconventional subject. The overall look or structure of a blog can be broken down into the following parts:
Title
Body or Content
Hyperlinks to other blogs or websites related to the subject
Link to the post itself
Comments section for the audience
Blogging is a cheap, easy to maintain and low-cost way to convey your thoughts and opinions to the masses on a regular basis. The investment that one would be making while writing and maintaining the blog is the time taken by the same to come up with a subject and write on it.
The best way to convey and make people understand who and what you are is through your writing. Blogging also helps a lot in giving a human touch to your brand or organization.
Whether you are individual working from your room, a large scale organization or a start-up, blogging will take you one step closer to your clients and connections.
Blogging is a way to retain your audience, in case you are a budding writer or your customers, in case you are an organization that is involved providing products and services. Customer brochures are a thing of the past.
We live in a generation where the majority of the population is in their prime and is acquainted with the modern technological marvels.
They are not interested in reading out from a piece of paper about what your company did a decade ago, they are interested in what you/your organization has done the day before or is going to do after. To keep them informed and keep making them come back for more, blogging is the key.
Benefits of Blogging
---
You already have a brief idea about the benefits of blogging from the previous read. The following section talks about some of the benefits of blogging that is little known of to the masses.
Make a living out of it
---
The day you make your first dollar is the most exciting day of your life, right!? Well, blogging is the new and creative way to make some cash out of your writing skills. Hold up! How you make money by writing a blog on tattoos you ask?
There are many ways to do so. Such as affiliated links or hyperlinks to other blogs or articles on the same topic you have covered, selling your merchandise with your own name or brand on them, setting up an Adsense account in Google and integrate those ads in your blog, sell ad space to individuals and organizations etc.
Helps your business
---
Blogging is the new and interactive way to connect with your customers, target segment of the market if you are an established organization or a start-up business. If your business is an e-commerce site don't forget to equip the same with a blog section.
The contents of the blog should be updated twice a day, the resulting factor will be a rise in the traffic to your site thereby boosting sales and business.
Inspire and help others
---
We may have heard here and there that words are not powerful enough well, that's a blatant lie! Inspiring others with your words, that's the way you should spend your free hours or make it a living if you have the ability to do so.
If you are passionate about something or you have extensive knowledge on a particular subject such as cars, bikes, tattoos, health tips etc. and you feel like this can be a blessing to some, go ahead and inspire the masses through your words.
Express your thoughts
---
We all want to express our thoughts and opinions but we are unable to do so due to the social stigma associated with it. We are brought up in a society where every now and then people are judged for their opinions and what they believe in!
Since speaking out in the world is quite tough, why not write and express your thoughts through a blog. Write what you feel like.
It could be why you are so happy that you ended up a toxic relationship, share your favorite recipe etc. consider a blog as your journal and you'd be getting traffic from like-minded people in no time
It's silly fun
---
Writing and fun don't go hand in hand. Back in the school days, we all learned that. Writing on a piece of paper with a pen on some boring old topic is indeed tedious.
But when you are writing on something that you are passionate about, you won't even feel the hours pass by!
Blogging is not a hobby, it is something of a virtual home for the ones who love writing and sharing their thoughts/opinions.
Meeting up with fellow bloggers in the blogging community and sharing the collective knowledge with each other is indeed fun and you would get to taste the same as soon as you get on with it.
Conclusion
---
Human mind is hardwired to the fact that an individual's voice needs to be heard and this is the driving force that is making blog writing a popular choice among the masses. Blogging provides the average Joe to reach out to the masses and express his thoughts on a regular basis.