---
So, you want to make money with a newsletter right? Do you know how to do this? If you don't then you may want to check out these tips on how you go about writing a killer newsletter for your readers or potential subscribers. The process is fairly easy if you just follow a few simple steps!
Did you know that there are countless websites out there that don't offer a newsletter to their readers and are really missing out on not only subscribers but potential sales?
When you know how to make money with a newsletter you are really getting yourself ahead of the game as far as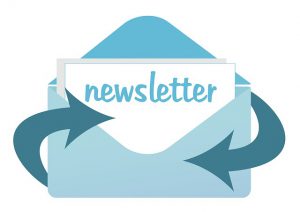 digital marketing is concerned. So, without further delay here are some tips for you to use as you think about creating an awesome newsletter for your website!
Tips To Creating An Awesome Newsletter
---
1) The most important step to creating a successful newsletter is to write content that your readers will actually find entertaining and useful. You'll want it to look professional but not overly serious.
Be yourself as you write your content and have fun with it. Nobody likes a stuffy newsletter that looks like a sales pitch for your products so before you can even think about selling to an audience you have to capture that audiences attention!
2) After you have decided on what newsletter type to use (Check WordPress Newsletter Plugins), you may want to promote some of your own or other affiliate products that are relevant to your readers interest.
But please don't do what some do and bombard your newsletter with a bunch of links. One link per newsletter is fine. Remember if your readers are looking to buy those awesome products from you they can find them through your website.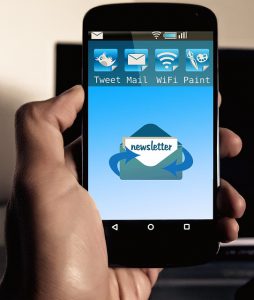 3) Create your newsletter on a regular basis and don't deviate from the schedule. You want to keep your readers informed and to keep coming back so do your due diligence and keep that newsletter current.
The key to making a newsletter which converts into sales is to keep your content fresh and interesting and updated on a consistent basis. Many website owners keep a newsletter current by adding to it bi-weekly, weekly or bi-monthly. By sticking to a schedule your readers are more apt to keep reading your newsletter when it comes out and look forward to it.
4) Product reviews are perfect for promoting products on your website. A product review can consist of a product that you have available or a one you are promoting through an affiliate link. These product reviews can do wonders for boosting traffic to your website and gaining sales and subscribers to your website.
You can find new products through a number of websites online that feature new digital products that come out.
5) Ask your readers to become engaged with you through your newsletter. If you want to make money with a newsletter you can encourage your readers to leave you comments and feedback's on your content. Ask them how you can improve your website as well as how you can help them.
Ask your readers if there is a product they would like reviewed and follow through with any comments. This is crucial to the success or failure of your newsletter. Engagement leads to conversions!
6) Become an expert in your niche. If you want your newsletter to be successful you want to be an expert in what your website is about. If you're promoting golf equipment make sure you are an expert in the field. Remember there are a lot of websites out there with some awesome content and newsletters.
While this isn't a competition make sure your newsletter has an appealing and eye catching template and your content is personal and directed to your readers individually.
Five More Tips To Newsletter Success!
7) Use creative headlines for your newsletters! If you want to make money with a newsletter you have to captivate your readers with some awesome headlines. Don't just keep the same old newsletter headline for each letter you send out. Write captivating headlines that spark interest and not something drab and regurgitated.
Think of new headlines that are fun and upbeat. These are the headlines that will keep your readers looking forward to new content to come.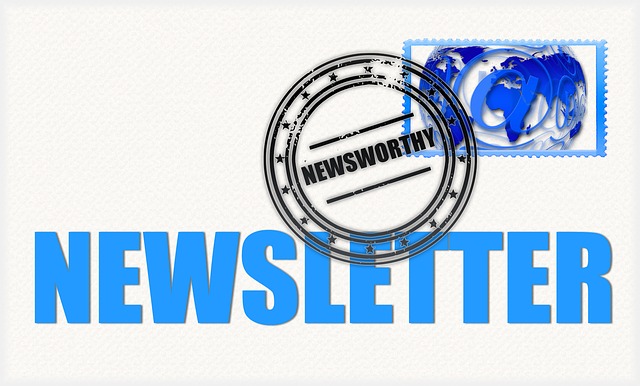 8) Have a call to action in your content. This is another important aspect of writing a winning newsletter that your readers will find interesting. A call to action may be in the form of asking your readers to check out a review you have written, a product you are offering or even a chance for readers to comment on your newsletter.
While it's nice to offer informative content you will want to keep the ball rolling by offering something your readers can do instead of leaving them hanging until the next newsletter comes around.
9) Use images in your newsletter to create a visual effect. Your readers will be more apt to keep checking out your content if you add some imagery to your work. Studies show that people are more receptive to content that has pictures verses content that is void of them. You can find images for free at Pixabay.com and a number of other free image websites online.
10) If you want to generate an income with a newsletter you will want to offer your readers a way to unsubscribe from you. If readers opt out ask what you can do to improve your services to them.
You can gain some perspective from these readers and their feedback can help you to improve your content. Always follow up and ask your readers who unsubscribe what you can do to keep them and how you can improve.
11) Don't get discouraged! The key to success on any website is to keep consistent with your content and offer something that's of value to your readers. If something isn't working, try something new.
The beauty of creating an awesome website for your readers is to give your readers something to look forward to. With practice and changing things up here and there you can and will make money with a newsletter!