---
In this digital age, you may have come across a huge number of blogs. You may even be a big fan of some of them. If you do, then you must have thought about starting your own. When you have your own blog, you will be able to write about absolutely anything you want.
It can act as your virtual diary where you can share your experiences, thoughts, and opinions as freely as you can. It is also a great way for you to show your talent to others. If you love to write poems, paint or draw, or make music, you can easily post them on your blog.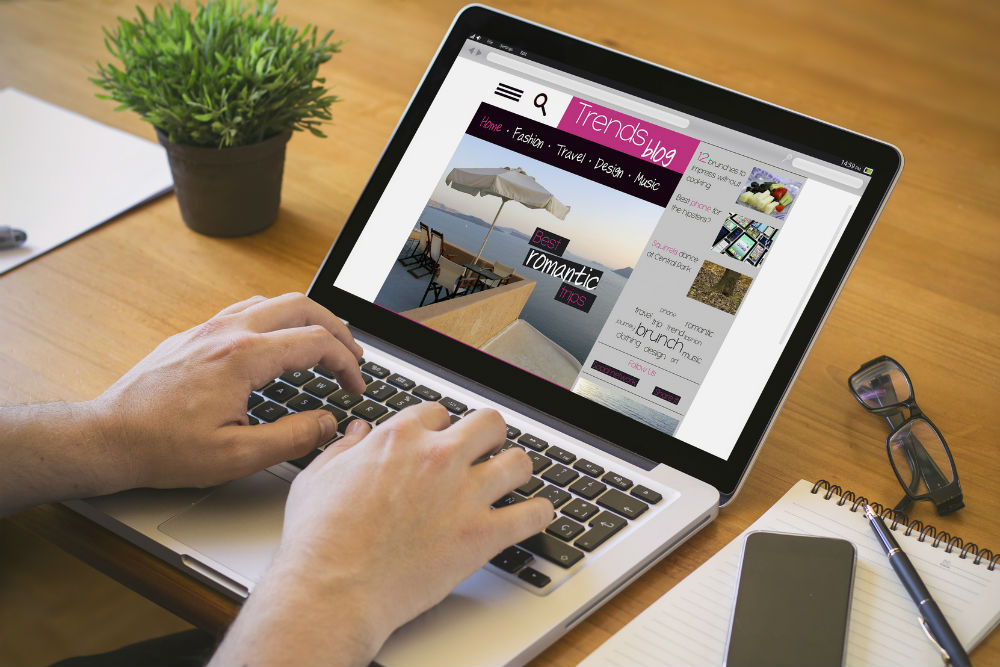 Having your own blog will also enable you to interact with people who has the same interests as you. Blogging is indeed beneficial.
For you to have more information on how great and important it is to have a blog, here is a list of its perks:
For business owners, it can be a great way for you to look more professional and your customers will be able to contact you easily
It can act as your portfolio when you apply for a job
It can help enhance your writing skills
You can influence people
You can sell your products whether it is digital or physical
You can also offer your professional service on your blog
You will be able to build a network
There is a huge possibility that you can become a published author
You can attract more customers if you have a business
It can be a great and quick way to get feedback from people
Having a blog really is wonderful. However, there are things that you would need to know before starting your own blog. Simply posting entries on it will not be a guarantee that your blog will become a success.
Here are some tips and things to know if you want to have your own blog:
Niche
---
Deciding on what your niche is the top priority when starting a blog. You have to come up with just one to avoid disorganization on your website.
Having too many topics that are far from related to each other may dishearten your audience. It is best to just settle on one niche in order to have a target audience.
Having a target audience is critical to any blog because they will be the one who will keep on visiting your website and you will be able to build a steady relationship with them.
Domain
---
Decide on what your domain should be. It should be something that is related to your niche or something that is catchy and easy to remember. Once you have decided on the domain, register it, and sign up for a hosting package.
Some examples of website platforms are WordPress, Weebly, and SiteRubix, for hosting websites some great examples are BlueHost, HostGator, and SiteBuilder.
Come up with a theme
---
There are many free ready-to-use themes that you can use on your website especially if you are just starting out. Make sure that it is relevant to your niche and make it simple yet creative.
Don't go overboard and make your site look cluttered. It is also great if you create a logo for your website.
Make a way to have a mailing list
---
Having a mailing list is relevant if you want to pursue blogging professionally. You will be able to reach out to your audience and update them when you are offering a new product or you have a new blog post.
Create heartbeat content
---
Make sure that what you are blogging about is something that you are knowledgeable of and something that you really enjoy. When you are writing about something that you love, it will reflect on your entries.
Keep your posts as fun and interesting as possible. Also be aware of the topics that are trending.
Spend money
---
There will come a time where you will need to spend money to promote your blog. By doing this, you will be able to gain a bigger audience.
This can serve as your edge since there are so many bloggers nowadays that might have the same niche as you.
Function
---
Since most people use their tablets or smartphones to surf online, then it is important that your blog is optimized to respond to mobile devices. Research on how you will be able to respond on any type of device.
It is known that Google has been removing websites that does are not responding on mobile devices.
Make use of social media
---
Being active on social media is a great way to promote your blog. You will be able to create a connection with your audience and even attract more people. You can post links of your blog on your Facebook or Twitter so people can easily visit it.
Health is wealth
---
No matter how fun and rewarding blogging can be, it is important to remember to take care of your health. Sitting for a long time is not that good for you so make sure to stretch and take breaks regularly.
Secure your blog
---
The internet is not a very safe place. There are a lot of threats online so it is best that you be ready for the worst. Make sure to always keep a backup of all your files and use a security plugin on your website.
Conclusion
---
Having your own blog can be a rewarding and enjoyable experience. You will have the freedom to post what you want and share it to the world.
Whether you decide to write your very first blog on a free application like Weebly or having your very own personal domain name, there are key points you need to consider before even writing your piece.
Some of the most important things to know is that you should have a niche, choose a reliable web host and website platforms, have a catchy domain, and create content that you and your audience will surely enjoy.
Once you have followed and taken into heart the things you need to know, then you will be on your way to creating a successful blog.