---
Today I purchased the brand new product called The $60,000 Home Based Writer – an eBook which promises to show you the road to making money online as a writer. I spent an hour or two reading through the content in order to write an informed and transparent review of this product. These were my findings.
Product Name – The $60,000 Home Based Writer
Owner – Sean Desilva
Price – $27
My Rating – For A Complete Newbie This Could Be Valuable.
Website – http://safehomeincome.com/
The Sales Page Of Home Based Writer
The initial sales page of Home Based Writer is much cleaner and shorter than most ClickBank products – which is a big plus. It consists purely of one simple and well thought out video narration.
Usually, these sales pages are very long and extremely "sales" oriented with promises of immense riches with no effort at all. These kind of pages are usually exceedingly low quality so the video gave me a little bit of hope as I watched it all the way through.
The video is simple, understated and even though it is definitely a sales video – it does not have aggressive tactics and extravagant promises of "make $1,000 a day on autopilot" which is also quite nice to see for a change.
Who Is Home Based Writer For
This eBook is for newbie writers who are starting out on their writing careers. As I read the first few thousand words, it became clear that the majority of this eBook is simply "setting the scene" for a wannabe writer.
This is definitely not a bad thing because there is a lot of interesting information within the first half of this eBook – albeit on a very basic level. However, I do want to make it clear at this point that the target audience for this product is beginner writers or people who genuinely have no idea where to start in their writing careers.
All the information inside is easily acquired by doing some "Googling" – but for the small price involved it is convenient to get it all collected in one place like this.
The author covers a lot of the ground level areas such as;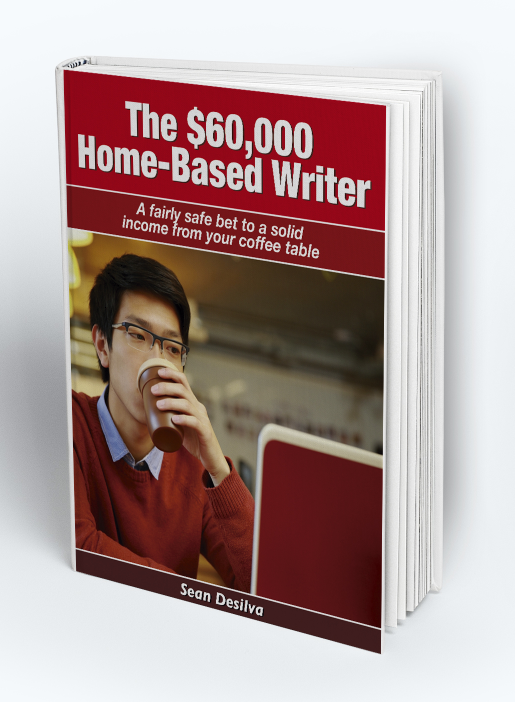 What Is The Writing Profession – 5 pages
Direction Of The Writing Profession – 5 pages
The Writing Profession Explained – 7 pages
Brainstorming The Path To Success –  9 pages
Preparing Your Writing Business – 12 pages
Client Acquisition – How To Get Them – 6 Pages
Make Clients Come To You – 12 pages
Client Management – 5 pages
Path To Your First $1,000 – 13 pages
What I Like About It
The eBook provided is long and genuine. The information inside is well written and, for the most part, is relevant and valuable to all newbie writers.
I like the fact that there are no links inside the eBook itself which makes it a clean and easy read. A lot of eBooks tend to be stuffed with a lot of affiliate links which is so offputting as you realize the content is only written to provide the links in the first place.
The advice given is reliable and relevant. Even though the tips given are not very in depth, they will still provide value if you are starting from scratch.
What I Didn't Like About It
The content – even though informative – is for the most part just theory. There is very little value in terms of in-depth analysis for most of the content. For example;
A portion of the eBook is creating your own brand and a website. In four short pages, Sean describes what you need on your website but goes into no details about how/what/where and how long this will take. He simply brushes the topics lightly with a brief outline of what you need to execute these issues with little to no pointers on how to actually do it.
A lot the information is not that relevant, such as the mentions of email marketing. If you are a newbie to writing, then you will definitely not have heard of email marketing.
This means that this information is utterly pointless to anyone who reads this because they have no emails, nor a subscriber list to email in the first place. This part of the eBook will only serve to bog down the reader with information overload and confuse them.
I am not saying this information will not be useful but when you are buying a product which is meant to show you how to become a successful writer, being given 20 + pages on web design, conversion rates, email marketing and cold calling, probably won't make things easier to digest.
I did not like the fact that there are no videos or tutorials available – I do find learning a lot easier when there is a video element to it. Not all of the content but there would be a benefit to a few tutorial videos to explain things in a more direct way.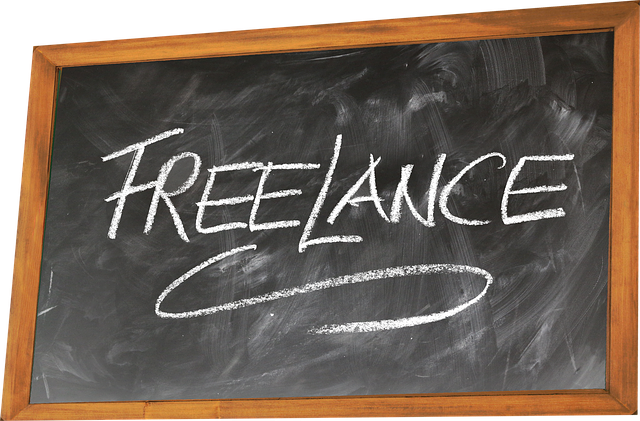 Is $60,000 Home Based Writer Worth It?
Yes and no. I think if you are a complete newbie then yes, there is some value in Home Based Writer.
You will be given a good outline of what to expect from the industry, and you could use this eBook as a starting point – using the content to Google the topics to get a more in-depth analysis of what exactly is being discussed.
However, if you have any experience of the affiliate marketing world such as blogging, website creation, basic content SEO or Facebook ads, etc. Then this will most likely be a waste of your time.
This is because the eBook is only a recap of the basics needed. There is little detail on how to actually do anything on a practical level. The best analogy I can think of that this eBook is the equivalent of a swimming coach showing you on dry land how to swim but not showing you where the pool is.
The theory behind it is great but as we all know the actual swimming is very different in practice – the same applies to making money from home.
Is $60,000 Home Based Writer A Scam?
No, this is most certainly not a scam at all. Nevertheless, I would not recommend this product to most people.
However, if you are a complete newbie, by that I mean if you genuinely have absolutely no idea how to become a freelance writer, then I would say it IS worth the $27 to get a nice outline of what lays ahead.
I hope you found my review of the $60,000 Home Based Writer informative and if you have any personal experience with this product I would love to hear your opinion! Drop me a line below.