---
If you are a beginner looking on the Internet for a shiny apple or bright star that will get you on the road to success in making money online, Wealthy Affiliate may just be what you are looking for. Is Wealthy Affiliate for beginners? Well here is my personal tale about the experience.
A Little Bit About Me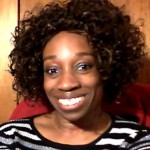 My name is Deidre, and I started looking for a way to make extra money online since 1990. I was always interested in making extra money, and I thought that Internet/network marketing would be an easy way to do it.
When I got laid off from my job that I had for 19 years in 2004, the idea of making money online became a lot more relevant. I found another job; however, my paychecks did not cover all of my expenses so I needed a way to bridge the gap. I had heard about people making lots of money through Internet/network marketing, and I thought to myself that maybe this could work for me as well. Therefore I decided to look into Internet/network marketing more seriously.
New To Internet Marketing? – Start Here
A Daunting Beginning
I received my very first taste of what Internet/network marketing is about when an acquaintance invited me to a meeting (an opportunity meeting). At this meeting, the speaker used a powerpoint presentation to show how you can get paid by educating other people on how to make their money work hard for them rather than having to work hard for money.
After the presentation was over, I really liked the idea of having my money work hard for me so I decided to take a leap of faith and join the opportunity. I was definitely nervous about this because this was something I had never done before and I also had to pay a pricey application fee to get started.
The amount of training required for this opportunity was quite thorough, extensive, and time-consuming. Training consisted of:
Conference calls – oftentimes 2-3 times per week
Weekly training sessions – which lasted typically 2-3 hours each
Regional and national conventions
Going out on the field with my upline to watch her do kitchen table presentations to prospective clients
Making phone calls with prospective clients to set up kitchen table appointments.
I also had to spend a lot of money which was necessary to obtain and maintain licensure in providing certain services such as life insurance and investments. I stuck with this business opportunity for about 10 years.
However, I made the tough decision to quit because I simply could no longer afford to maintain my licenses, I did not like making phone calls to prospective clients, and most of all, I was not making any money.
Therefore, onward I went in the search for the perfect business opportunity until I found… Wealthy Affiliate
I stumbled upon Wealthy Affiliate by accident. In other words, I found out about it by clicking on a link on a website of another Wealthy Affiliate member who was referred to me by a friend. My first impression was favorable because
It was free to join, and…
My gut reaction to the opportunity was that it seemed to be real and sincere
My Frustration and Struggles while taking the Wealthy Affiliate Bootcamp Course
---
1. Setting Goals

After joining and setting up my profile, I was ready to begin. The first thing I had to do was to set goals (both short term and long term) as to what I wanted to accomplish and how much money I wanted to make.
This is important because you have to have a clear picture of what you want to achieve through Wealthy Affiliate. I have learned from my previous experience that if I have no clear and concise goals, then I will subconsciously not take what I do in Wealthy Affiliate seriously and will not be successful. Therefore, I put aside my laziness and stated my goals in the discussion section at the end of Course 1, Lesson 1.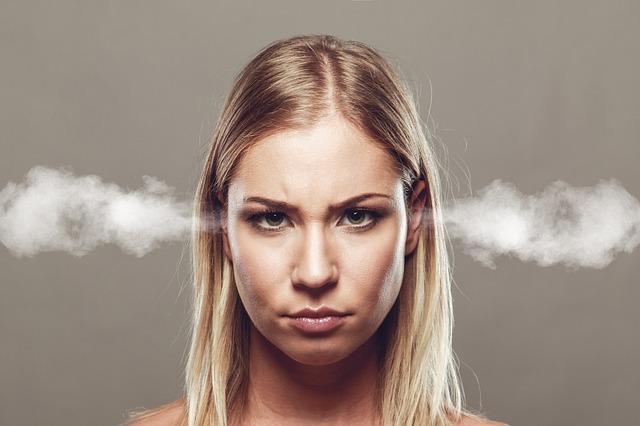 2. Choosing a Niche, Domain and Building a Website

These 3 things were by far the most challenging for me. I found it somewhat hard to come up with a niche that is not too broad but specific enough in that it is on a topic that people are actually search for on the Internet.
Once I came up with a niche, I then had to come up with a domain name. I wanted a domain name that was catchy and easy to remember. So I brainstormed with several possible domain names until I came up with one that I liked and was currently available.
The hardest step of all was choosing the right WordPress theme for my website. WordPress has so many themes to choose from, and some themes are best suited for different niches. I ended up asking for help from my sponsor as to which one to pick. He gave me great advice, and I was able to go on and select a theme.
3. Writing Blog Posts and Marketing Wealthy Affiliate Memberships

To this day, I still struggle in writing posts for my blog. Writing has never been easy for me. My thoughts do not seem to flow easily from my mind to written words. This is extremely frustrating because I wish I could just write 2-3 posts per week where everything I want to say just flows smoothly without any difficulty.
Marketing the Wealthy Affiliate opportunity was also challenging in that I did not have a lot of money to spend for paid advertising, so I had to rely heavily on free advertising.
I did not have a real specific plan as to what method to use so I just applied a "hail Mary" approach to it, meaning I used all sorts of advertising methods—email, Facebook, safelists, online classified ads.
Related Reading – Wealthy Affiliate Testimonials
Hard Work Does Pay Off – Eventually
After what seemed like an eternity in writing blog posts, marketing the Wealthy Affiliate opportunity, and always keeping the faith that I would make some money with this, I finally received an email from Kyle that I received a commission!
I joined Wealthy Affiliate in September 2013 and I received my first commission in February 2014—a total of 5 months. The commission I received was not a lot of money, but it made a believer out of me in that Wealthy Affiliate is the real deal. If I could make one sale, then it is definitely possible that I could make more sales.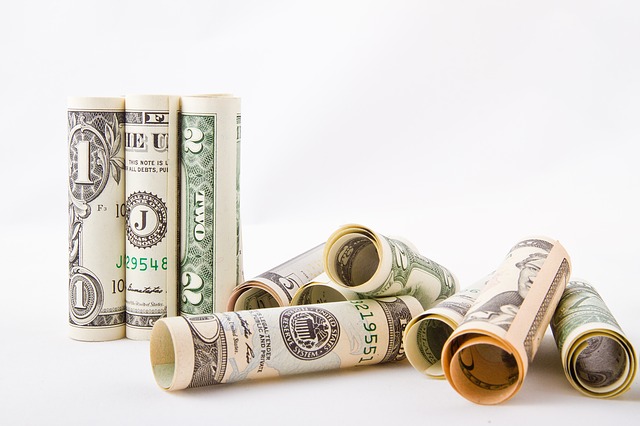 Conclusion: Wealthy Affiliate is Definitely for Beginners
If you are new to the world of Internet/network marketing, then Wealthy Affiliate is the right place to be. There are 3 things that make Wealthy Affiliate stand out from other business opportunities:
Easy to follow, step by step lessons provided by Kyle. The lessons are arranged in order so that each lesson builds upon the previous one. These lessons are designed with newbies in mind.
Great support from other Wealthy Affiliate members. Whenever you get stuck with or do not understand something, you can ask your question on the activity dashboard and someone will answer your question. Help is available when you need it—via live chat (available only for first 7 days for those with free membership) or activity dashboard.
Free to join. Wealthy Affiliate does not charge you a fee to see what they have to offer. You have the option to become a paid Premium member which gives you access to even more training. However, there is no pressure to upgrade to premium membership.You can remain a free member for life if that is your choice.There is one thing that I cannot stress enough—to be successful in making money in Wealthy Affiliate, you need to be patient and consistent in working on your website.

This means writing posts regularly as well as completing the lessons provided by Kyle.If you decide to become a premium member, you get the added bonus of video lessons provided by Jay. There is no path to "getting rich quick" in Wealthy Affiliate. It takes time to put together a good website with quality content and direct traffic to that website so that it gets ranked in Google.

How fast you achieve results is really dependent on you—your skillset and determination to succeed.
If you have any questions or comments, please feel free to state them in the comment field below. Have a wonderful day!