---
In today's digital marketplace it's not surprising that many are jumping on the bandwagon to earn online. And if you have ever checked out the Udemy marketplace there's no shortage of sellers offering their services for buyers in a wide range of services. But, with all these eager sellers willing to cash in on their expertise, where does that leave you as a newbie looking to get in on the game?
To be successful on Udemy it really all depends on your experience in your chosen field. And while there are many who excel at a number of niches like social media marketing, cooking classes and even the sport of surfing, there's no reason you can't too.
Regardless of the "competition" on the website, anyone can earn from their online skills. And the good news is there is no shortage of students willing to learn from your online classes and video tutorials. To the question is Udemy a scam? Absolutely not.
As A Student – Is Udemy A Scam?
If you are a student and you want to delve deeper into a chosen topic or niche, then Udemy is most definitely NOT a scam. However, you do need to be prepared to take a few blind stabs in the dark.
Not all the courses within Udemy will be top quality so be prepared for some disappointments.

It boils down to your own judgement of the course previews because if you get a feeling that a course you are looking at may be sub-standard, then it probably is. Especially if it's only £10 for a 10 hours course.
When it comes to choosing a course that is right for you, you need to use your gut feeling and go with the flow. Try a few out and get a feel for there whole process.
Take a look at the feedback from other students and make a judgement call from there.
As An Instructor – Is Udemy Too Saturated To Make Money?
I have searched Udemy quite a bit and I must admit that unless you have a skill-set in a very particular niche or interest, you may find the competition tough.
After searching for various niches I could quickly see that there are a LOT of other authors who are creating courses for most niches I could think of. This does not mean that there isn't room for more but you do need to make sure your work stand above the rest.
The highly saturated database within Udemy means that the prices are incredibly low as well. I typed in "How to make your own website" and there are dozens, of course, all basically teaching you how to make a WordPress website, some for as little as £10 for a 7 hours course with 70 lectures.
Whether these courses are any good or not I have no idea but they are still your competition.
I had another search for "Finding love" and "How to make YouTube videos" and a few dozen other search terms like that and within all these niches, the search results was very saturated.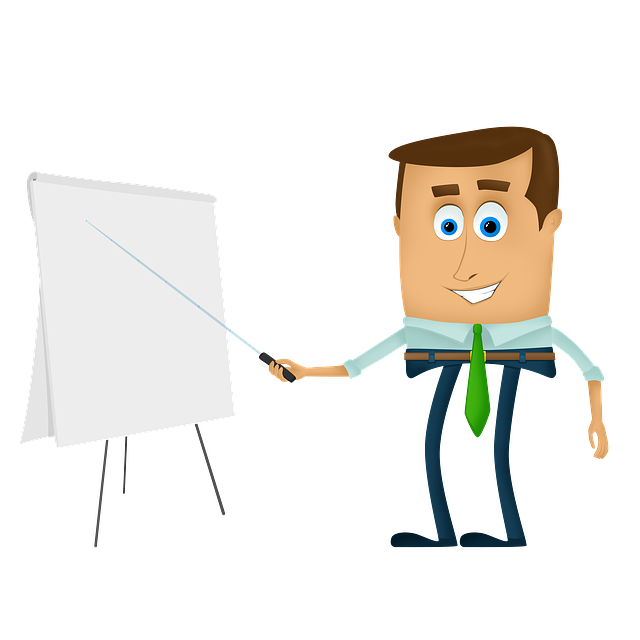 How Much Do You Earn?
If you're wondering how much you can cash in on by working through Udemy, the sky really is the limit. It all depends on how seriously you take your work, how much time you can devote and how well you create your seller profile as well as how good is the quality of what you are offering students.
On average according to some statistics, sellers make about $10,000 per year but that number can certainly be much higher if you take you work seriously and have a decent product.
Like other platforms online that deal with buyers and sellers, Udemy works on a feedback system. The better feedback you get the more orders will come your way. And the quality of your work will show through feedback's to other potential buyers so it's best to put your best foot forward and keep it there.
The great thing about Udemy is it gives you the opportunity to excel in whatever niche you are an expert in and make money doing what you love. And who doesn't like that?
Is It Worth The Effort?
Here is where things could get tricky. And this may be why some would question and ask is Udemy a scam. Because anything in life worthwhile takes time to excel at and the same applies to virtually any online platform. It also applies in real life too. Unfortunately, in the workplace we all start at the bottom and have to work ourselves up to a certain level of success.
With success comes higher pay and added benefits of staying the course. But, on Udemy it's up to you to make that happen. There's no boss over your shoulder telling you what to do. Your success depends on you and you alone have to answer is it worth the effort.
Udemy for many has proven to be worth the effort and they definitely do not think Udemy is a scam. But they have put in countless hours of work building their brand and now are enjoying the success of their labour.
The good news for you, as a new seller can do the same thing other successful Udemy sellers have by starting to build you reputation and climb the virtual ladder of digital employment.
We live in a different world now versus "the way it was" back 20 to 30 years ago. And unfortunately, if you're not keeping up with your online education it's easy to fall behind. Udemy gives you the opportunity to not only practice your online skills in any niche but to also make money doing it. It's a win-win for you and your students who will benefit from your expertise all the while earning a decent income with one boss…you.
Common Complaints About Udemy
After searching through Google a little bit I came across a few negative comments here and there. I discarded the bitter and sulky remarks from people who were obviously simply annoyed at technical issues and such, which could very well be down to their own incompetence.
I focused on the negative comments about the actual courses themselves and the quality of the service.
Poor lecturer support. There have been a few notable remarks about the lack of responses from the lecturers when students ask questions related to the course. This may possible have something to do with the fact that a lecturer could potentially "set and forget" a course once it goes live.
Refunds can be a problem – there are reports of refunds being rejected or taking a very long time, despite their promise of a 30-day money back guarantee.
Terrible support – there are murmurs of the support at Udemy itself being incredibly unfriendly and rude.
Low-Quality Course – there are many complaints about the quality of the courses. This arises from instructors uploading course on a mass scale, all of which are generic and very poor quality, to simply monopolise on the great number of students looking for courses to do. These courses are generally incredibly cheap to lure you into their deceitful trap.
Overall
---
As A Student
If you want to sign up as a student to learn some new skills and expand your horizons, then Udemy is the place for you. Take a look around and find the right course which will tweak your interests. Just be cautious about the quality of the courses you choose.
Udemy is most certainly a 100% legitimate student platform with thousands of potential course that will suit your every need.
As An Instructor
If you are hoping to join Udemy in order to make money online then I would recommend joining with limited expectations. The competition will be strong and even though you will make some money, do not expect to become a millionaire overnight.
Making money online, in any form, takes time and a lot of work. You have to build up your name and reputation which can be a tedious and arduous journey. Nevertheless, it is a very rewarding process!