If you are here then I am assuming you know about Swagbucks and you need confirmation about whether or not it is worth the effort. So, let's delve into the good stuff and I can show you some things about Swagbucks. There a couple of things that are worth your time, and some that are not. Let me show you!
Are The Rewards Good?
---
There is a multitude of rewards on Swagbucks. You can get;
cashback on purchases with countless retail chains.
earn points for watching videos.
earn points and gifts for taking polls.
earn points for searching the web like you always do.
earn points for playing games on Swagbucks.
All these points can be converted to gift cards and cash. So to answer the question; Yes, the rewards are good. Considering you can get paid to do things you normally do anyway, it just depends on what you would normally do.
The shopping rewards are the only ones worth going for!
If you spend a LOT of money at Boots every month on skin care products, shampoo, perfume and medications then it would make sense to take advantage of the cashback. It is money for nothing as you are spending money there anyway. Same goes for The Body Shop and all the hundreds of other retailers which list their range on Swagbucks.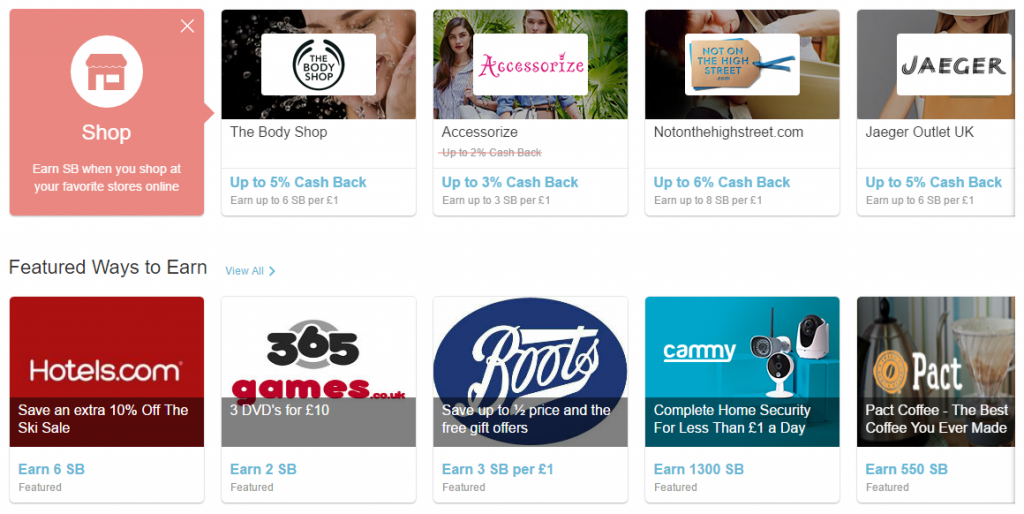 How Many Retailers Offer Cashback On Purchases?
---
SO many! There are hundreds of major retailers that list cashback rewards on Swagbucks and these a definitely worth going for. We all shop online and if you tally up all your spending over a whole year and image you can get around 5% of that back? That is going to add up quickly.
In this video I show you how many retailers there are listed on Swagbucks – there were too many for me to type up here on this blog post!
Is It Worth Your Time?
---
This is a 50/50 kind of decision. I have written about Swagbucks before.  I would suggest that it is certainly worth your time and effort to take advantage of the shopping cashback rewards because they will certainly add up and with the huge selection of retailers you can more or less get cashback on every single thing you buy online.
However, the other aspects of Swagbucks such as the video watching, games and polls are a waste of time. If you want to mess around with them for fun then go ahead but in terms of earning some money, no.
The rewards for the smaller tasks and polls are simply too small to be able to generate any real income. Stick to the shopping rewards in my opinion.
The Problem?
---
The problem with using a platform like Swagbucks is remembering to use it! Sounds silly, I know! When I wrote this review, I was scrolling through the retailers during my research and I saw the company I used to book my last holiday with and I could have got 8% cashback! Gahhh! I did not use it and I know very well how valuable Swagbucks can be.
My last holiday cost me around $3,000 and 8% of that would have been $240!
So you can see it can be hard to remember to use them in the first place. Even for me, and I have known about Swagbucks for quite some time now.