Written By: Owain
---
If you reading this then you have probably made the decision to start an online business or you are thinking about creating one. But how is it possible when you a have a family, a full-time job already and there are other commitments as well. It can be tough believe me, so let me show you how to balance family life while building an online business.
First, A Little About My Story
Before I do begin to show you the ways that you can use whilst being committed to your family I just wanted to tell you my story.
You are probably at the stage where you already have a business in mind. You know what you want to sell or the service that you will be providing. But let me ask you one question. Is it what you are passionate about?
If your answer is no then you need to think again about what your online business will be.
So to be blunt, can you really put your whole heart and soul into it? Can you keep going when things do get tough? And there will be times like that believe me.
I will be honest with you and say that at times I too have asked myself whether I should continue or not. It's only natural when things aren't going your way.
It does help though when you have chosen a niche that you are passionate about. Take me for example, I decided to create a website where I can help people trace their family history by providing useful guides and tips.
I decided to create a genealogy website because it is something that I am passionate about. This is because I have researched my own family history for a number of years and have loved every minute of it. And so I wanted to give back to the genealogy world and help others.
Following my passion sure has helped me push on when the going went tough. And there were plenty of times that that had happened to me.
So What Can You Do?
Well, it does help if you have a partner and family that care and support what you are trying to achieve. After all, you will be spending what free time you have working on your online business.
Whilst working on your online business though it is important not to neglect your family. You do want to spend time with them, help them whenever they need it and show that you are still there for them. Show them you care.
So my advice to you is to please stick your head up from time to time and show that you are around.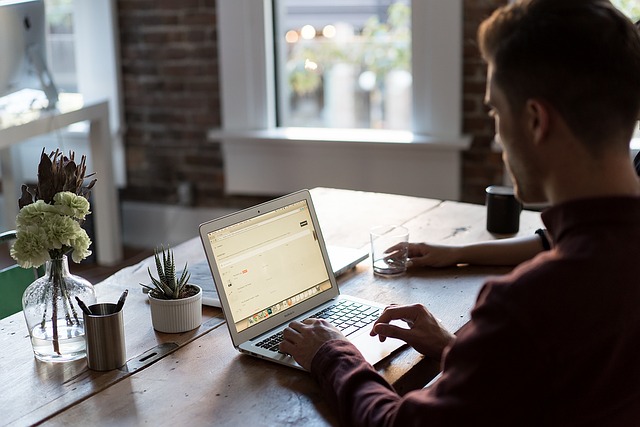 So How Is It Possible?
How can you juggle work, family, anything else going on with your life all while creating an online business? For me, I do not have a regular 9 to 5 job. I do shift work, so I start later in the day and finish late at night or even early morning.
So I sometimes spend a few hours on my site before work, and maybe an hour or two when I get home. It can get quite tiring but I try to put those hours in when I can. Then on my days off, I may spend an hour or two as well.
Try though not to burn yourself out. You do not want to be so exhausted that you can't work on your business. Also, if you tire yourself out too much you may even lose interest in your new business venture. So take some time out for yourself.
To organise your time you may want to keep a diary. You can write down what you expect to be doing on your site at various times of the day. By keeping a diary you will know whether you can fit a task within a certain time frame.
You can always use any dead time that you may have. This can be while you are commuting to work, i.e. on public transport. So why not use your cell phone and work on your business. The same can be said for any tea or lunch break that you will have during your day at work.
If you do drive to work then you can do what I do. Think about your business while you are driving to work. But please do not be too distracted with your thoughts while you are on the road.
It's important to note at this point that online success will not happen for you overnight. It will take time, maybe a year or so. But it will happen as long as you keep working on it, bit by bit. Each step is a step in the right direction.
You can work on your online business even if you do not have hours to spend on it. What little time you have can be used effectively in building your site. There are several tasks that you can do when you do not have hours to kill.
You can do the following:
Research new topics to discuss on your site.
Find new business ventures for your site.
Check out the competition and see what they are doing.
Reply to comments on your posts.
Use social media to expose your business.
Actively use forums to get visitors to your site.
Get some help!
If you are struggling to regularly maintain your online business you may want to consider enlisting some help. You could ask your partner or maybe even a friend.
Another source of help is Fiverr where you advertise jobs and tasks that need to be completed. The minimum amount to be paid is $5, hence the name of the site.
You could request help with designs logos, images, or maybe even writing posts for your blog. You will though need to be quite thorough with your explanation as to what you are expecting.
Final Thoughts
I hope you enjoyed reading this post explaining to you how to balance family life while building an online business. As I have stressed during the past success will not happen overnight. It does take time and you will need to be patient.
You can set yourself goals, but be realistic about what you plan to achieve and the time frame that you have set. Set yourself daily, weekly and monthly goals. But be prepared that you may not meet goals due to work and family commitments.
In the beginning, I tried to set goals and did get disheartened when those goals were not met. But then I realised to myself that what I was doing, no matter how small, was making my dream a reality.
Keep positive during those times as anything that you do is a step in the right direction. It is all helping your end goal in creating an online business that you can work from home on and be proud of.
---
This post was written by Owain.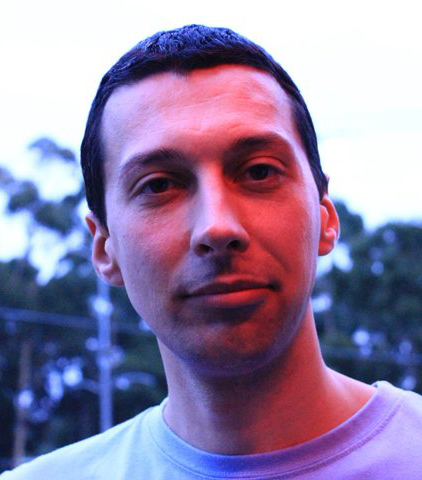 He has been contributing to IpoopCash since early 2017. – read more about him here.
He is also chasing his passion in order to secure a long term online income. You would do well to seek inspiration from this story.